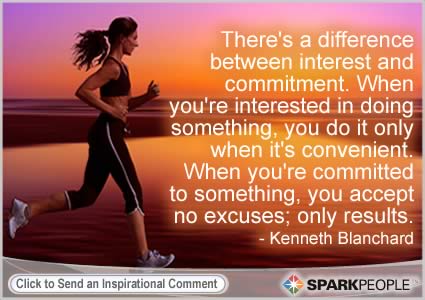 Are you merely interested in achieving some goal or intention you've set (or considered setting) for yourself? Or are you truly committed to it? What's the difference?
You may be interested in getting fit, saving money, becoming more organized, etc. But you let excuses such as "not enough time", "I'll be better able to do so when...", and so on, get in your way. You allow those excuses and stories to keep you from what you deep down, truly want.
However, once you fully commit to a goal/intention, that's when you accept NO excuse, no lack-of-time, nothing. You rearrange your priorities as needed in order to fit in the time to work toward your goal or intention. You may will still come up against obstacles; however, you will find a way around or through them. That goal is your objective and you let nothing stand in your way.
So, are you interested... or committed?